DevCamp Video Player Enhancer
---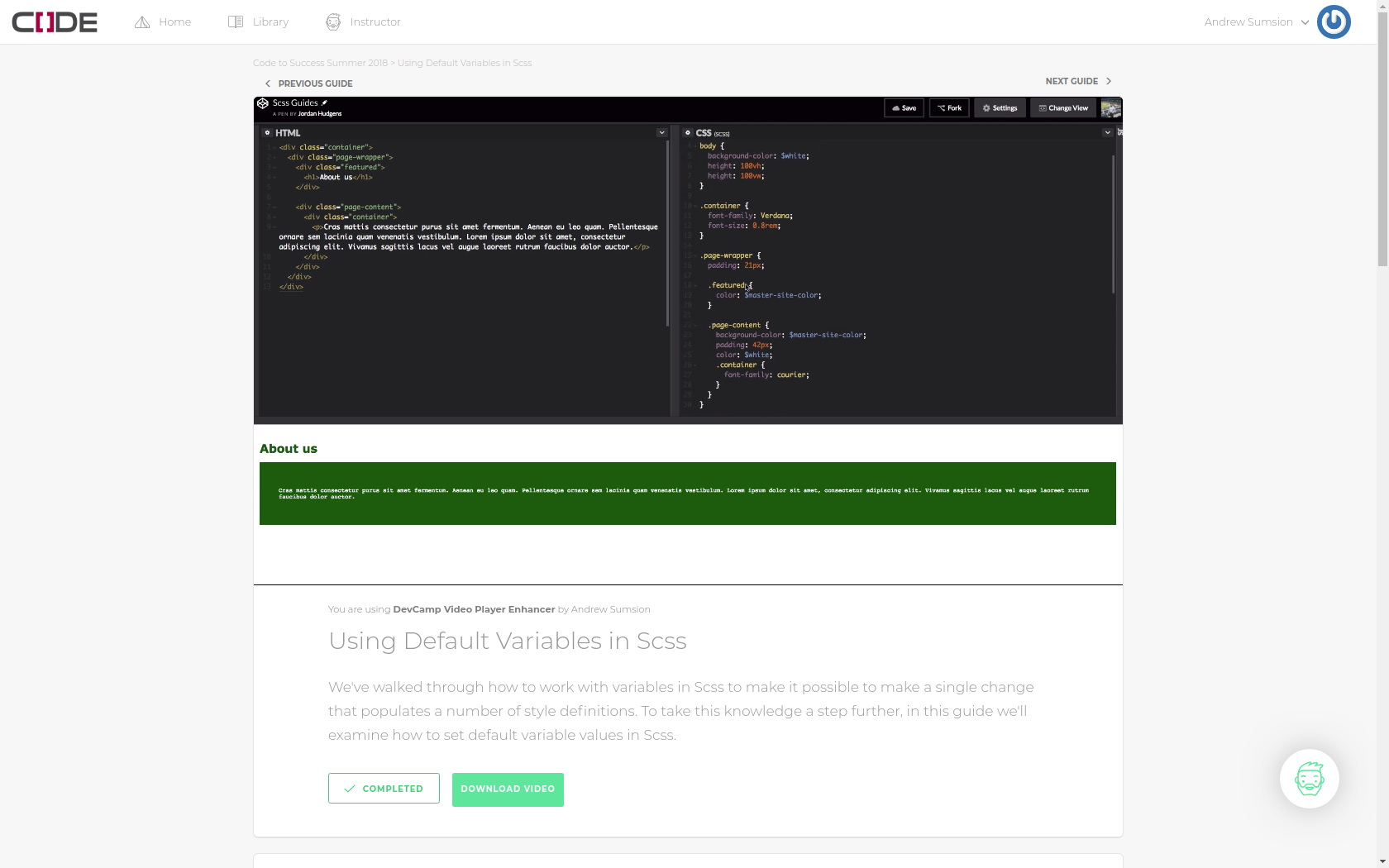 DevCamp Video Player Enhancer is a Chrome and Firefox extension built by someone who, like you, has had to deal with the default DevCamp video player.
There are a number of limitations including no way to change the playback speed of the video, and no keyboard controls at all.
The goal of this extension is to fix those limitations and make you spend less time focusing on the video player, and more time on the actual video.
Click the link below that matches your browser to install.
---
Features
Playback Speed
This extension adds a playback speed function built right into the video player's menu bar. To change the playback speed, click where it shows the current playback speed, and select a new one according to your preference.
Spacebar Pause/Play
This extension also adds a few convenient keyboard controls. One of which is the Spacebar Pause/Play function. Just push the spacebar anywhere on the page to pause or play the video.
Arrow Key Seek
Another keyboard control added by this extension is the Arrow Key Seek function. Push the left or right arrow key to go back or forward five seconds in the video.
Next/Previous Guide Controls
To make navigating guides easier, this extension has the Next/Previous Guide control that allows you to simply type Shift + Left or Shift + Right to go to the previous or next guide, mouse-free.
TODO: Add support for Microsoft Edge
---
Created by Andrew Sumsion
© Copyright 2018 | Andrew Sumsion